This Week's Best New Vinyl Record Releases for You
A selection of the best new releases on the vinyl record format.
BEST VINYL RECORDS OF THE WEEK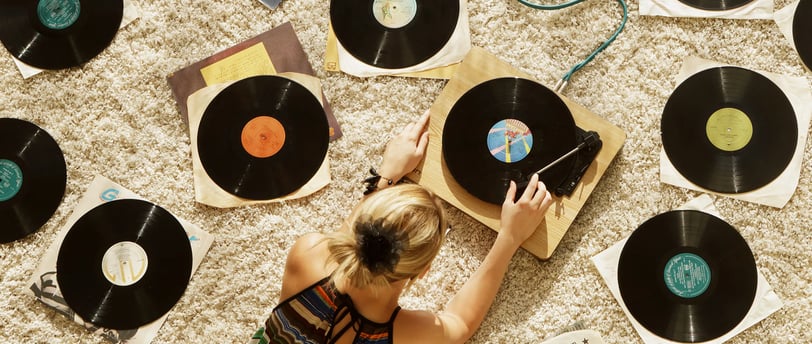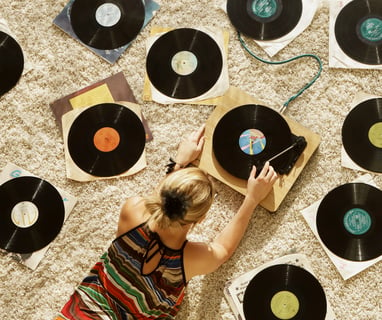 "Highly anticipated would be an understatement; since their inception Overmono have purposefully cultivated a fanbase that heralds them as one of the UK's most original contemporary live electronic acts. A run of ground-breaking club EPs between 2020 and 2022 built momentum and culminated in their breakthrough club single, 'So U Kno', which encapsulated the hearts of clubbers and went on to become a bonafide phenomenon as dancefloors re-opened; featuring in end of year lists published by Resident Advisor, Pitchfork, DJ Mag and Mixmag. Since then, Overmono have been named 'Best Live Act' at the prestigious DJ Mag Best of British Awards, taken their custom audio-visual live show to the most credible festivals across the globe, including Glastonbury, Movement Festival, Dekmantel, and produced innovative releases including their instalment of their 'Fabric Presents' DJ mix series and collaborations with Joy Orbison. Now, Overmono return to present their most ambitious release to date. Across the twelve-track project, Overmono journey through a powerful distillation of their musical career so far; incorporating "So U Kno" alongside new music that propels them beyond the dancefloor. "Good Lies" remoulds and interweaves captivating vocal cuts into a series of multi-genre electronic sounds that flits effortlessly between euphoria and melancholy in the same 4-bar loop."
"New York duo The Lemon Twigs return with their first new release since 2020's 'Songs For The General Public'. On 'Everything Harmony', their fourth full-length studio release, the prodigiously talented brothers Brian and Michael D'Addario offer 13 original servings of beauty that showcase an emotional depth and musical sophistication far beyond their years as a band, let alone as young men."
"The third full-length studio release from Aaron Jerome under the name SBTRKT features guest appearances by Anna Of The North, Saya Gray, Kai-Isaiah Jamal, Leilah, Little Dragon, George Riley, Sampha, Teezo Touchdown, and Toro Y Moi."
"Take a look at the cover of Rodney Crowell's brilliant new album, The Chicago Sessions, and you might recognize a familiar callback to the legendary songwriter's 1978 debut. "In a lot of ways, this album feels like that very first record to me," Crowell reflects. "When my daughter Chelsea suggested we lay the artwork out similarly, the connection made perfect sense. There's something very simple, very innocent about it. It's just me and the band in a room together, loose and live and having fun." Produced by Wilco's Jeff Tweedy, The Chicago Sessions is indeed a throwback to Crowell's early days of making records, but it's no nostalgia trip. The songs here are vital and timely, touching on everything from love and mortality to race and religion, and the performances are nothing short of intoxicating, fueled by raw guitars, honky-tonk piano, and tight, punchy drums. Tweedy wields a light touch as a producer, his influence subtle yet unmistakable, and engineer Tom Schick's mixes are dynamic and alive, alternately lush and spacious in all the right places with a spotlight fixed firmly on Crowell's warm, weathered vocals throughout. Put it all together and you've got a masterful, cross-generational collaboration that manages to feel both fresh and familiar all at once, an incisive, engaging collection that balances careful craftsmanship with joyful liberation at every turn."